Toodyay - York Ι One Day Tour
Nature experiences – Historical attractions
MEET AMAZING CREATORS IN THE Avon Valley in WA
Toodyay – York
Toodyay – York
Enjoy a day out packed full of nature experiences, including Noble Falls, Lesmurdie Falls, Mundaring Weir, historical attractions like Toodyay, York, and the Golden Pipeline from Mundaring Weir –  Kalgoorlie.
When we drive along winding roads, the views are bound to take your breath away.
Enjoy local art and taste the local produce which is one of the finest in Australia.
Absolutely stunning during Wildflower Season (Aug-Oct).
Tours run daily as a personalised tour catering for small groups. 
Itinerary – One Day Tour – Toodyay – York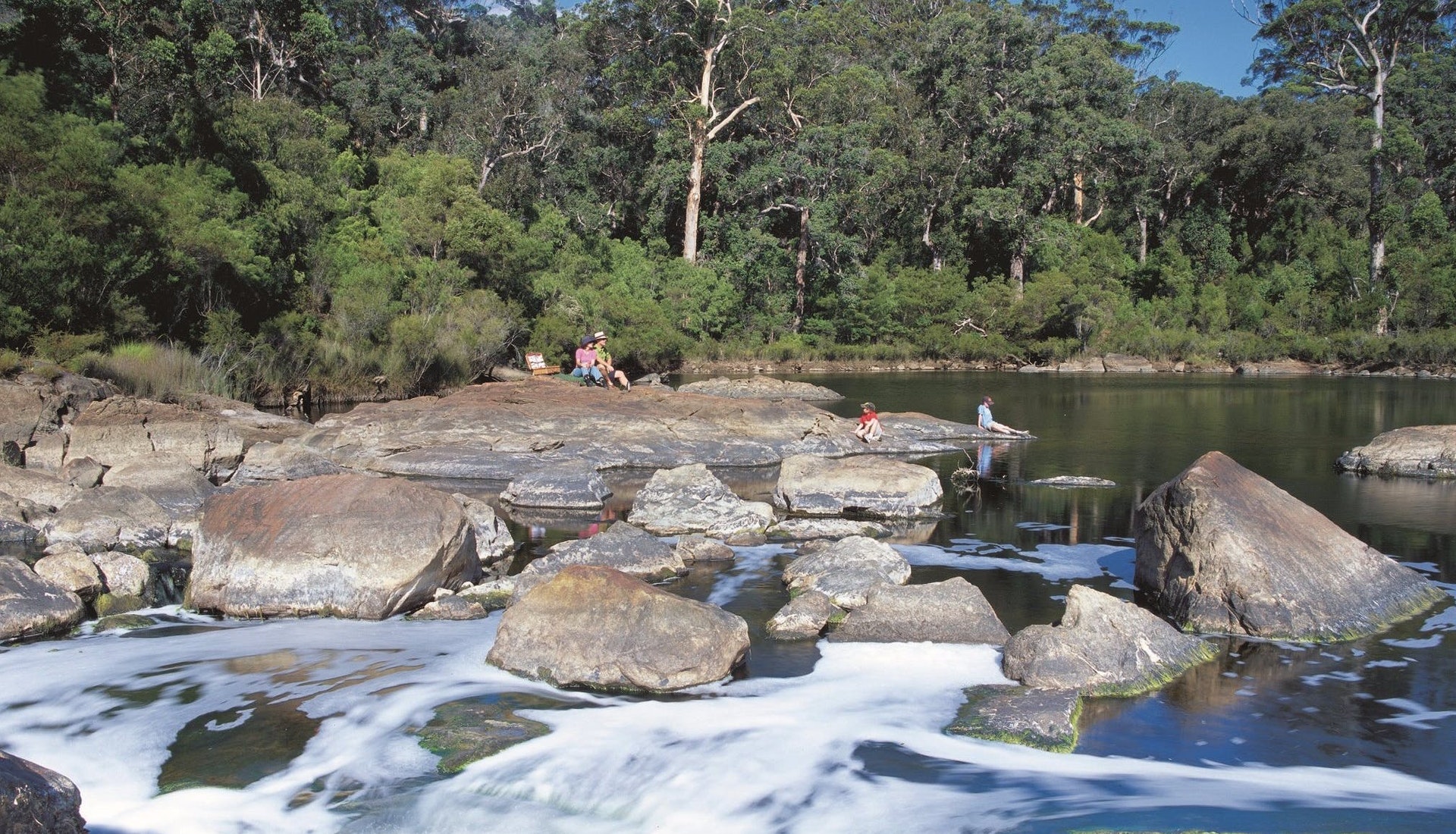 We meet at 7.50 am to be on the road at 8.00 am in Midland and travel to the scenic Noble Falls to capture your waterfall moment surrounded by tranquil jarrah, marri and blackbutt bushland. Come with Otto Tours Australia in spring, and you can stroll amongst the wildflowers, including rare species found nowhere else on Earth.
After a short break and a photo stop, we are heading to Toodyay, located in a valley for all Seasons. It is a charming heritage town with a farming background. Step back in time and be transported to the past as you walk down the main street. Be welcomed to the Living History Walking Trails through the historic townsite and meet the legend of Moondyne Joe too. But first things first. After arrival, you will be invited to a morning tea in the famous Toodyay Bakery, awarded Australia's Greatest Apple Pie in 2019. Afterwards, you have time to stroll through the town. If you get lost, we will find you in WA's most prominent regional Christmas shop, where you can relive your childhood before we leave for York.
The tour proceeds to York via some beautiful backroads.  Sometimes we may see some camels or emus. York is the oldest inland European settlement in WA, situated on the Avon River on Ballardong Noongar land. The settling started in 1831, the town became established in 1835, and the first building was erected in 1836. Today, York is renowned for its heritage buildings, art and annual festivals. Between mid-August into September, the spectacular canola crop flowers in yellow. On arrival, we visit Mt Bakewell, a beautiful lookout. Pretty sure you are getting hungry. Therefore we invite you to a sumptuous lunch at the Imperial Homestead. Later, you have time to roam through York until we leave for our next destination.
Our next attraction is waiting: Mundaring Weir; we rewind our way to the Great Eastern Highway. If possible, we have a photo stop during the spectacular yellow flowering canola season. At Mundaring Weir, enjoy the beautiful scenery by walking over the Dam. You can observe the wildflower season from July to November and appreciate the striking array of native flowers.
On our way to Lesmurdie Falls, we drive through the newly established Beelu- and Kalamunda NP before we reach Lesmurdie Falls, located in the Mundy Regional Park in the hills east of Perth. It is one of the more spectacular waterfalls on the Darling Range escarpment. Marvel the view over the city with a glorious sunset.
The day ends at the car park in Midland.
Toodyay - York - Day Tour
Price per person
Minimum participants: 8 people

Includes

⇒ Entrance Fees

⇒ Bottled water

⇒ Morning tee at Toodyay Backery

⇒ sumptuous Lunch at the Imperial Homestead

⇒ Otto Tours Australia's photo opportunities
Toodyay - York - Day-Tour
Excl. Family Package (4 Persons)
Total Price: $891
Includes

⇒ Entrance Fees

⇒ Bottled water

⇒ Morning tee at Toodyay Backery

⇒ sumptuous Lunch at the Imperial Homestead

⇒ Otto Tours Australia's photo opportunities
Up-coming Day Tours to Toodyay – York